Preparing young people for life, through experiences that challenge and inspire. 
We Work in Partnership with Schools, Educators and group leaders, from planning through to evaluation, we help to define and target outcomes and learning objectives to maximise the impact and value of their experience. Together we can create life-changing adventures and experiences, helping to influence thousands of young people every year.
Together We Inspire Learning so everything we do is hands on and activities are used as a means to discover individual or team ability and potential. Our experienced and dynamic team has worked over 20 years in the design and implementation of school camps, adventure-based learning and leadership training.
We Seek Transferable Skills.  Every Adventureworks WA program is designed to fulfill goals which are centered on understanding strengths, building leadership, resilience, communication, trust, teamwork and self-awareness. We provide memorable experiences that develop qualities and key learning's which remain with participants for life and contribute to more positive interactions with others including peers, teachers, family and the wider community.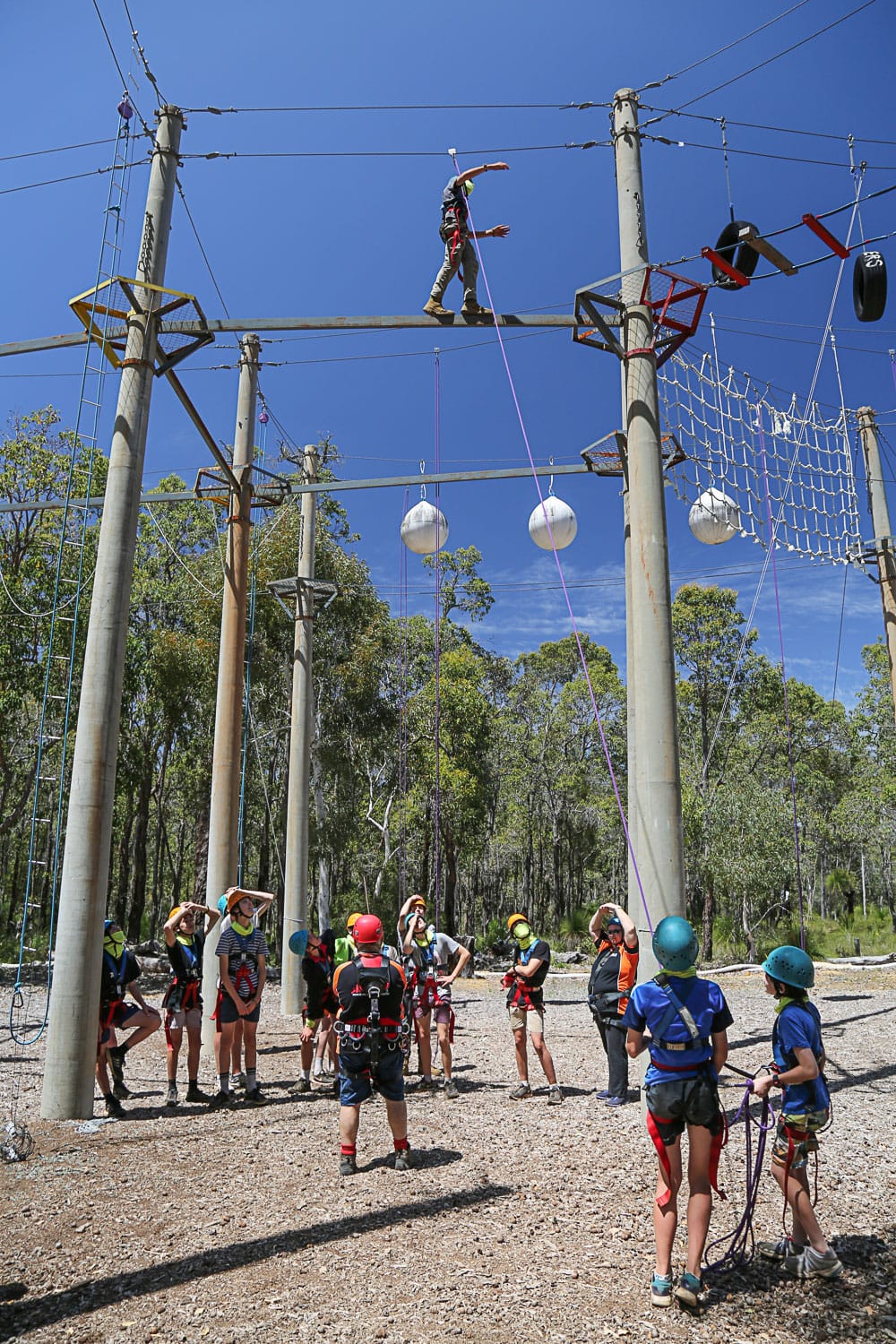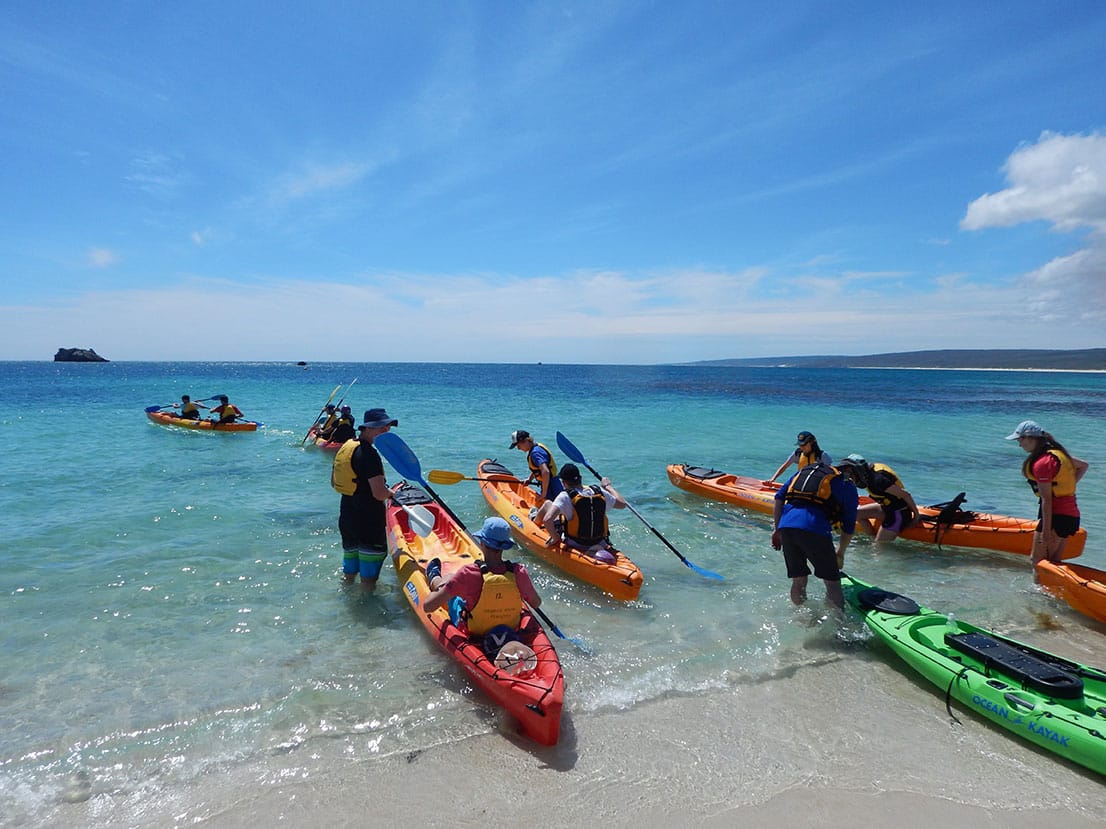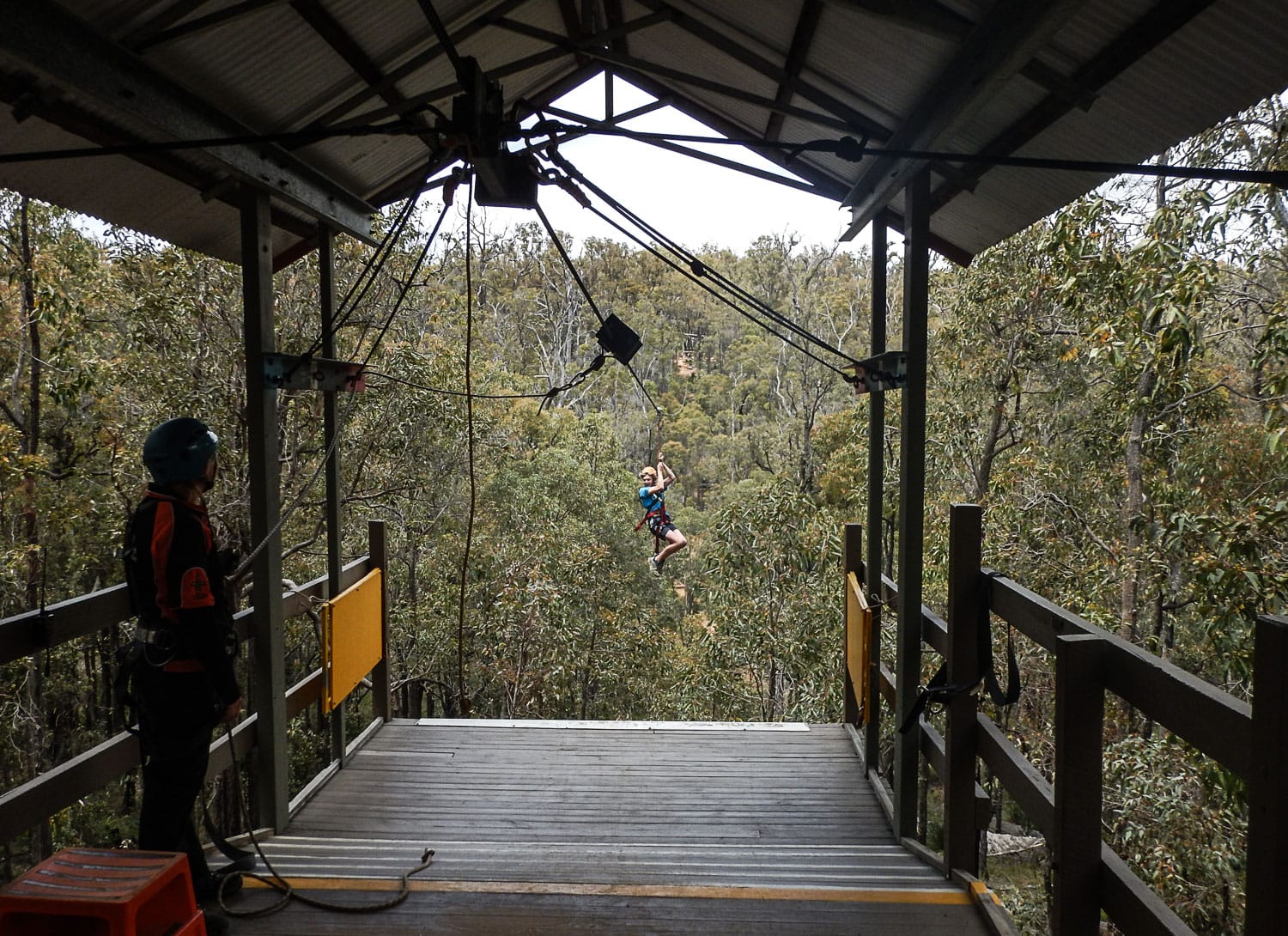 We Use Challenge and Adventure for fun and engaging activities in the outdoors or the school environment to inspire and motivate participants.  Activities include:
Abseiling
Rock climbing
Challenge Ropes Courses (high and low)
Sea and River Kayaking
Flat Water Rafting
Raft building
Mountain Biking
Bush walking
Geocaching
Team development challenges and activities
Multi-day expeditions
Wilderness Journeys
….. with new activities added regularly …..
We Have Aligned Our Programs To The Australian Curriculum which draw on content from across the Australian Curriculum, Foundation to Year 10, including Health and Physical Education, General Capabilities and Cross Curriculum Priorities. This includes content drawn from all learning areas where possible to ensure that teachers are able to report on the progress of students taking part in Adventureworks WA programs.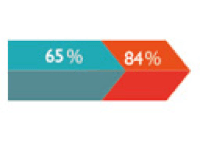 Foster deeper relationships with peers and teachers 65% of secondary students said their teachers had a better understanding of how they liked to learn 84% of secondary students said that because of their experience, they got on better with other pupils in class.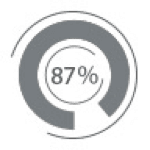 Improve students' resilience, self-confidence and well-being 87% of secondary student are more confident to try new things.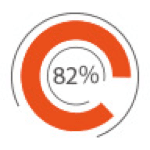 Boost cohesion and a sense of belonging 82% of secondary students said that their experience helped them realise they could get on with people from other classes or schools.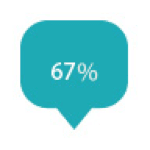 Provide opportunities for student leadership co-design and facilitation Following the program there was a 67% increase in the number of students who felt that they could be a role mode.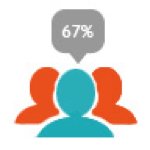 Smooth students' transition experiences 67% of KS2 pupils said they found it easier to make new friends because of their experience.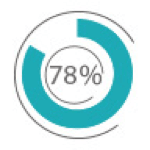 Widen and develop teachers' pedagogical skills 78% of staff involved felt that Learning Away had a 'significant' or 'transformative' impact on their understanding of their students' strengths and limitations.
Taken from "Learning Away" a 6 year research project by York consulting with 60 UK schools evaluating outcomes of residential and outdoor learning programs.
For full report