Social and Emotional Learning Framework
Download the free ebook
Understand Social & Emotional Learning
What we know about working with young people is that everything they learn comes from what they see modelled around them.
As parents and teachers, we need to first look inwards and become aware of our own thought processes, values, mindset and behaviours, before we can facilitate growth in others – especially our young people.
Imagine the future of our communities if we were consciously and consistently supporting our young people to do the same? 
We know that schools and teachers are required to deliver social and emotional learning skills to young people as part of the curriculum, and parents need to be a part of this too but what does that even mean and how do we do it?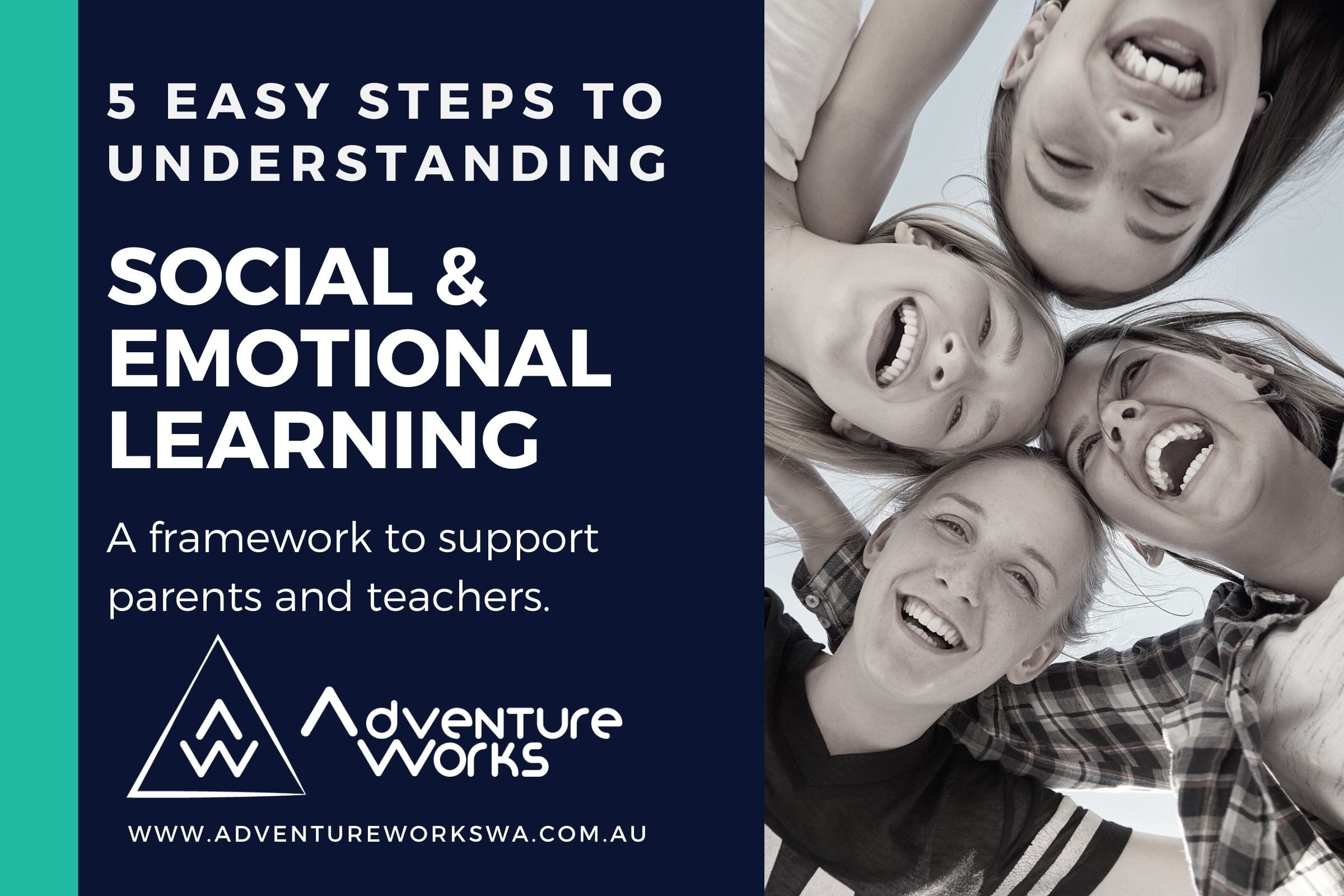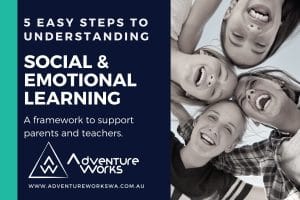 The free Social and Emotional Learning ebook from AdventureWorks WA is a tool that teachers can download and use right away in the classroom, and parents can use in the home.
It provides important questions and guidance on the topics of:
self-awareness

self-management

social awareness

relationship skills

responsible decision-making
Download the ebook for free by completing the form!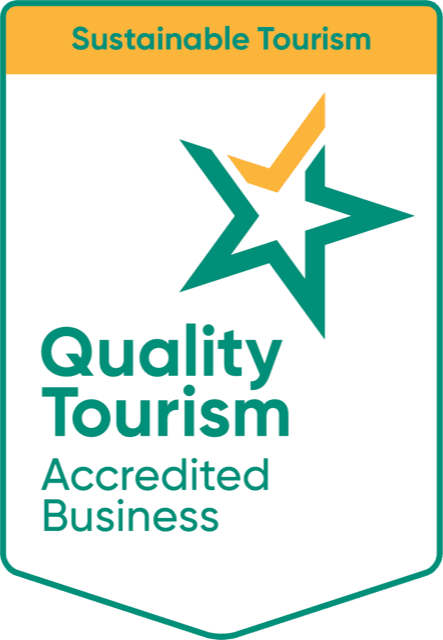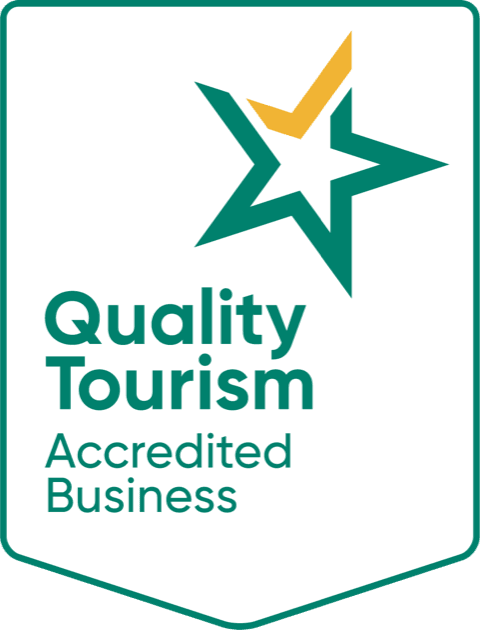 AdventureWorks and its team would like to acknowledge the Traditional Custodians of the land on which we work and live and recognise their continuing connection to land, water and community. We pay respect to Elders past, present and emerging. AdventureWorks further pledge our commitment to increasing understanding and connection to Aboriginal Australians through the work we do with young Australians and as individuals.
AdventureWorks WA
90a Commonage Road
DUNSBOROUGH WA 6281
+61 8 9796 1000