Expedition
Journeys.
Great stuff happens in hard places.
We believe that the best things happen when things get tough. In these moments, we are forced into an uncomfortable place which helps us realise how strong and resilient we truly are.  This place is where the magic happens.
With over 25 years experience in the game, we understand the power of the outdoor environment, and how far we push on the outside to create positive change on the inside.
Let AW take your group on a wilderness immersion expedition like no other – purposefully designed for deep learning, connection and transformation. Connect more deeply with the natural environment, push the personal boundaries further into more challenge and discomfort and see the magic happen.   
"Sometimes you find yourself in the middle of nowhere, and sometimes in the middle of nowhere, you find yourself"
Cape to Cape Expedition



South West, WA.
10 – 14-day hiking and adventure journey.
Complete the challenge of the longest coastal walk in Australia, by walking the 135 kms from the Cape Naturaliste Lighthouse in Dunsborough to the Cape Leeuwin Lighthouse in Augusta where the Indian and Great Southern Oceans meet.
Hike and camp along the track of rugged granite and limestone cliff tops, spectacular coastline, ancient Karri forests, magnificent wildflowers, deserted beaches, whales breaching and dolphins playing in bright blue ocean.
Overnight stops along the way add ocean cliff abseiling, kayak and surfing safaris, mountain bike adventures and caving challenges.
5-day hiking and adventure expedition.
Complete a shorter journey along the track, including 2 adventure challenges with alternative start and finish points depending on weather and time of year.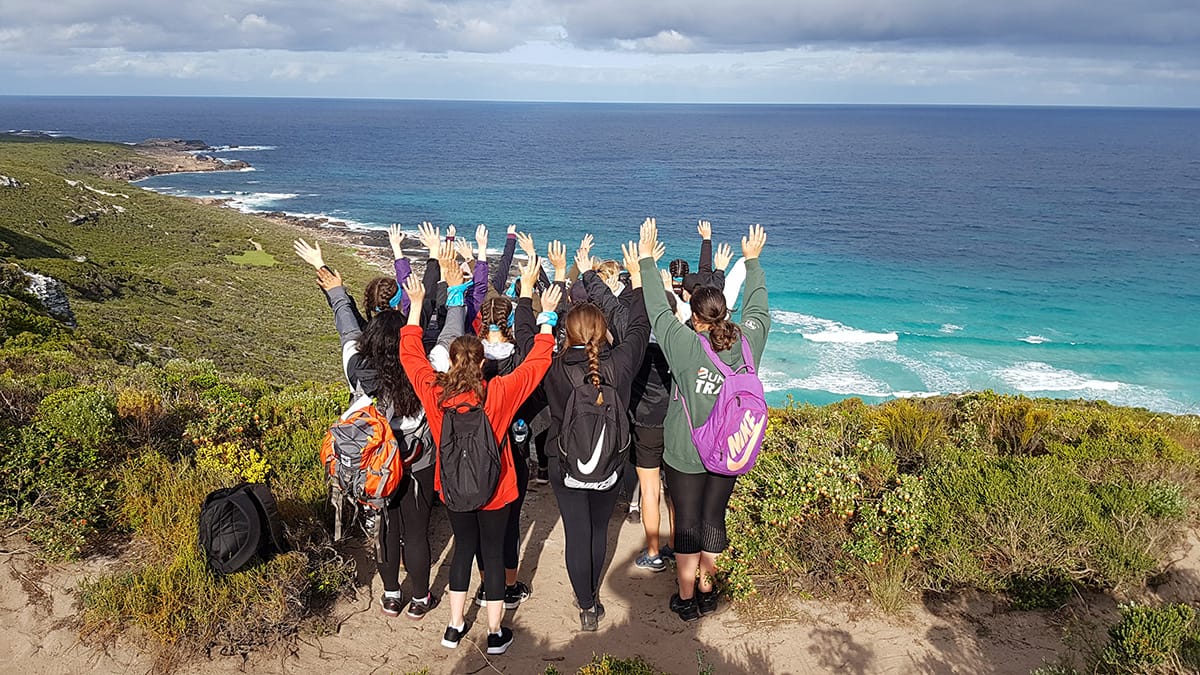 Blackwood River Expedition Augusta



South West, WA.
3 – 5 days paddling journey.
Building super watercrafts and travelling in kayaks and rafts, participants will journey as a whole group along this spectacular river. 
Carrying their equipment and supplies along the way and camping under the stars as they journey from Sues Bridge to the Augusta river mouth. 
An awesome opportunity to check out from the shackles of daily life, connect with nature, hear stories of the local history and the significant Aboriginal culture of the mighty Blackwood river.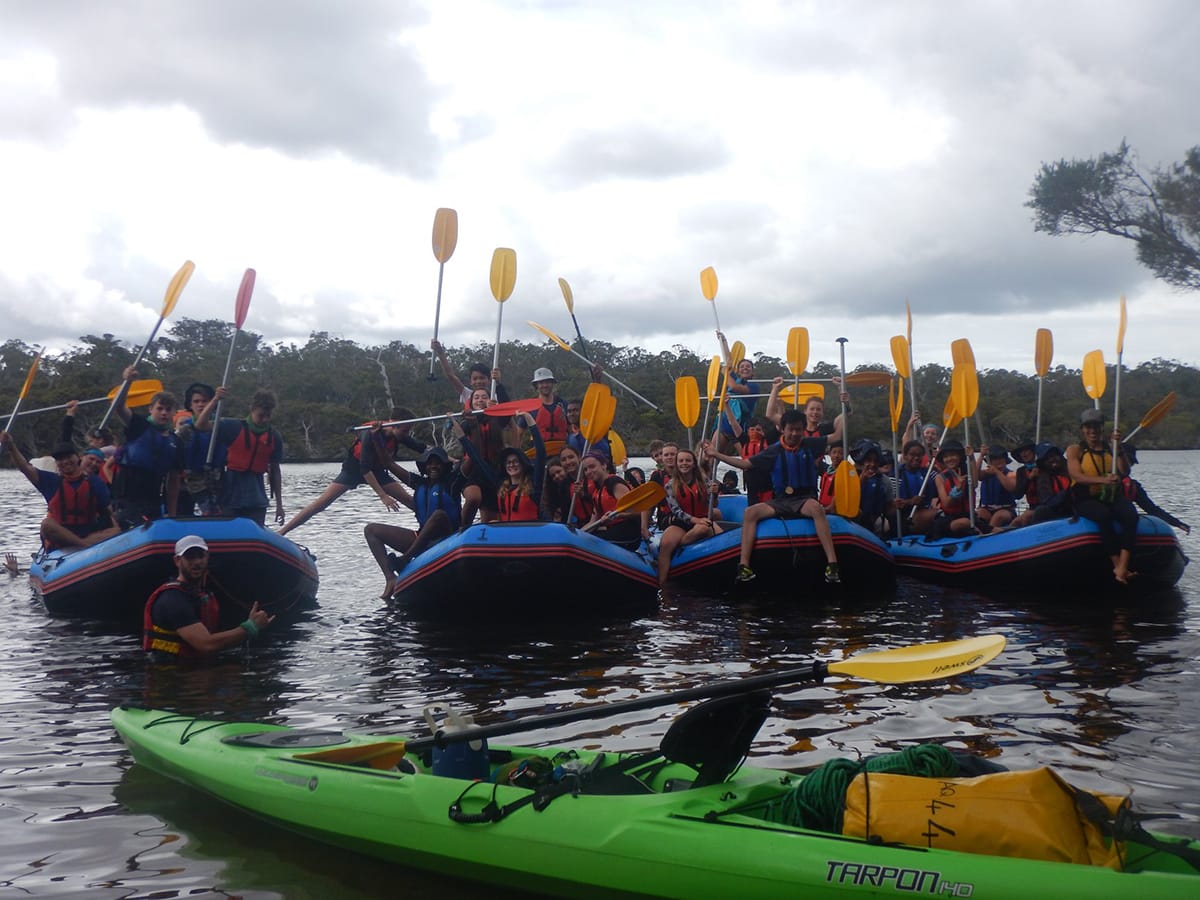 Nanga Mill Adventure Camp Out



Dwellingup, WA.
3 – 5 days hiking, paddling and mountain biking journey.
Complete a journey through the beautiful forests and rivers of the Dwellingup area, hiking the Bibbulmun Track, mountain bike along the Munda Biddi trail and kayak or raft the Murray river.
Participants will camp in state forest and national park and be self-sufficient as they journey or chose a supported option for equipment and supply drop offs.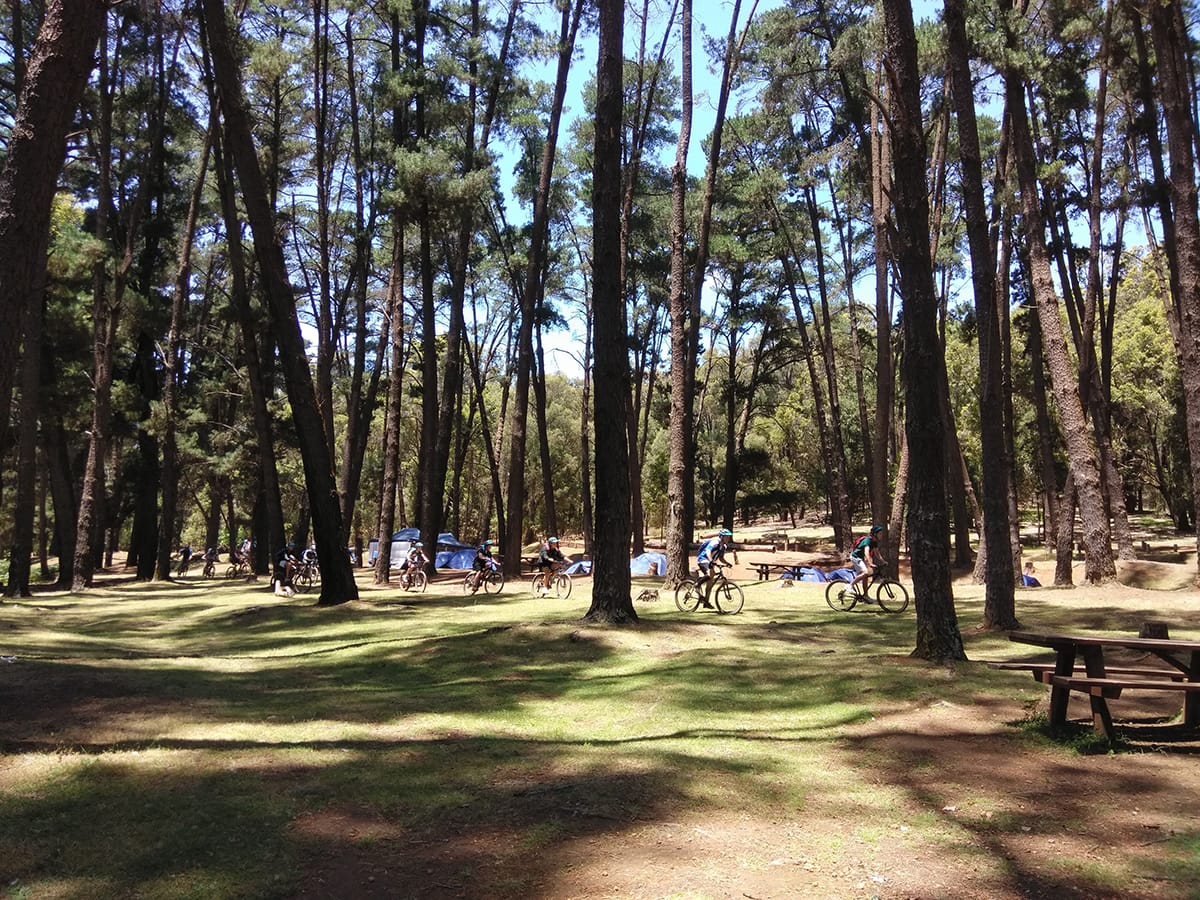 Lake Argyle and the Ord River,



Kununurra, WA.
5 – 14 days paddling expedition.
In Canadian canoes, journey through the billion-year-old landscape, across the enormous freshwater expanse that is Lake Argyle.  Visit beaches and islands brimming with wildlife, be inspired by the colours, tranquillity and isolation, camping under vast star filled sky's like nowhere else in Australia.
Once over the dam wall, the expedition continues along the lush and fertile water way of the Ord River, with abundant bird life and significant breeding and migrating populations.
Learn about the hydro-electric power and water irrigation schemes, the diamond mine and hear stories about the changes and impact from local and cultural perspectives.
This remote part of Australia provides a landscape and a backdrop for a total immersive expedition that is unique to this region and unlike anywhere else in Australia.
This is TRUE WILDERNESS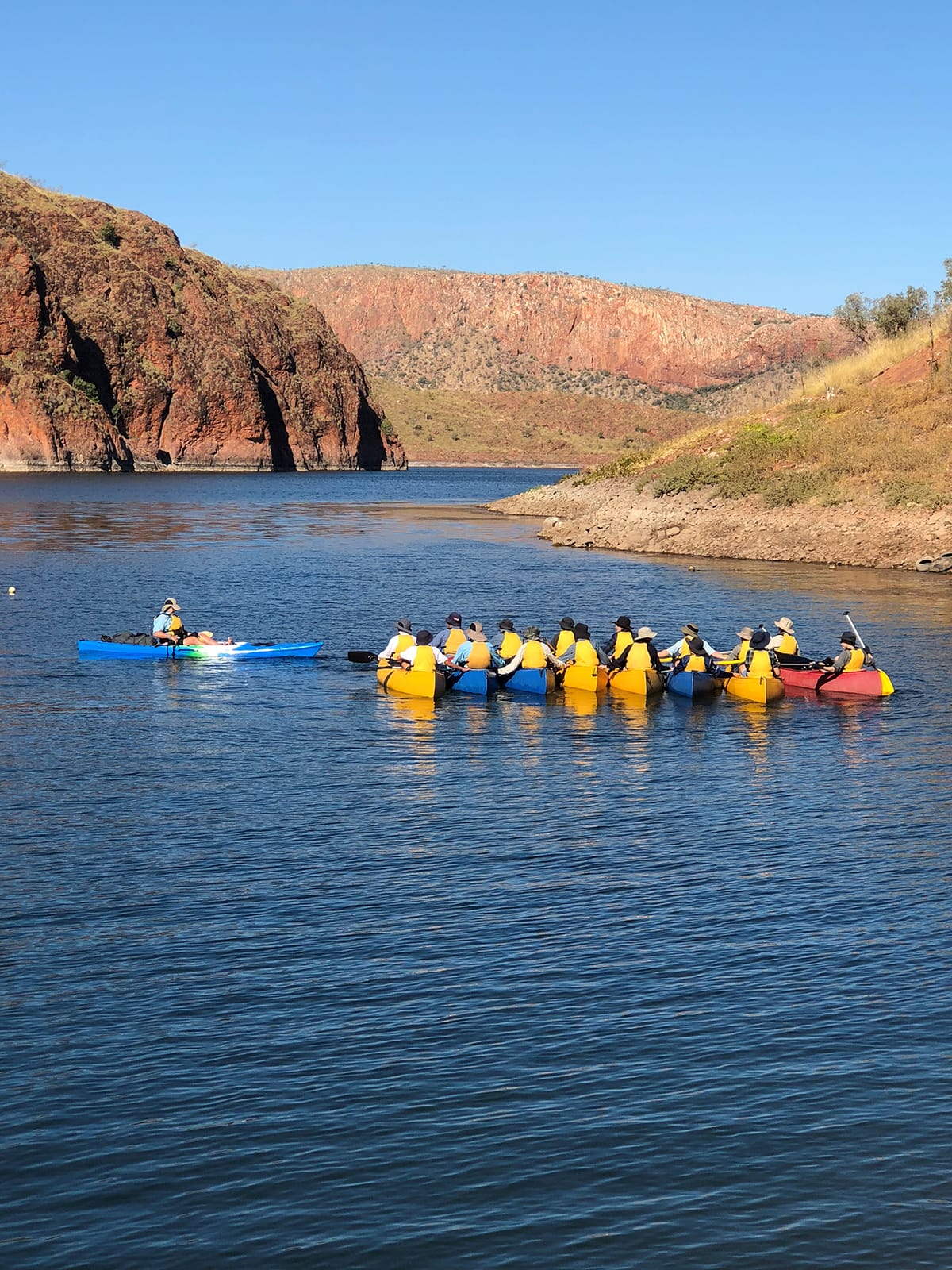 Carr Boyd Ranges, Lake Argyle and Ord River,



Kununurra, WA.
7 – 21 Day hiking and paddling expedition.
Push the boundaries further by hiking the rugged peaks and cliffs of the Carr Boyd Ranges that surround Lake Argyle.  Explore the hidden treasures of deep, cool gorges, waterfalls and beautiful, fern-lined pools before you drop out to the edge of the lake.  From here you pick up your canoes and journey around the lake to the dam wall and onto the pristine Ord River for your journey back to Kununurra.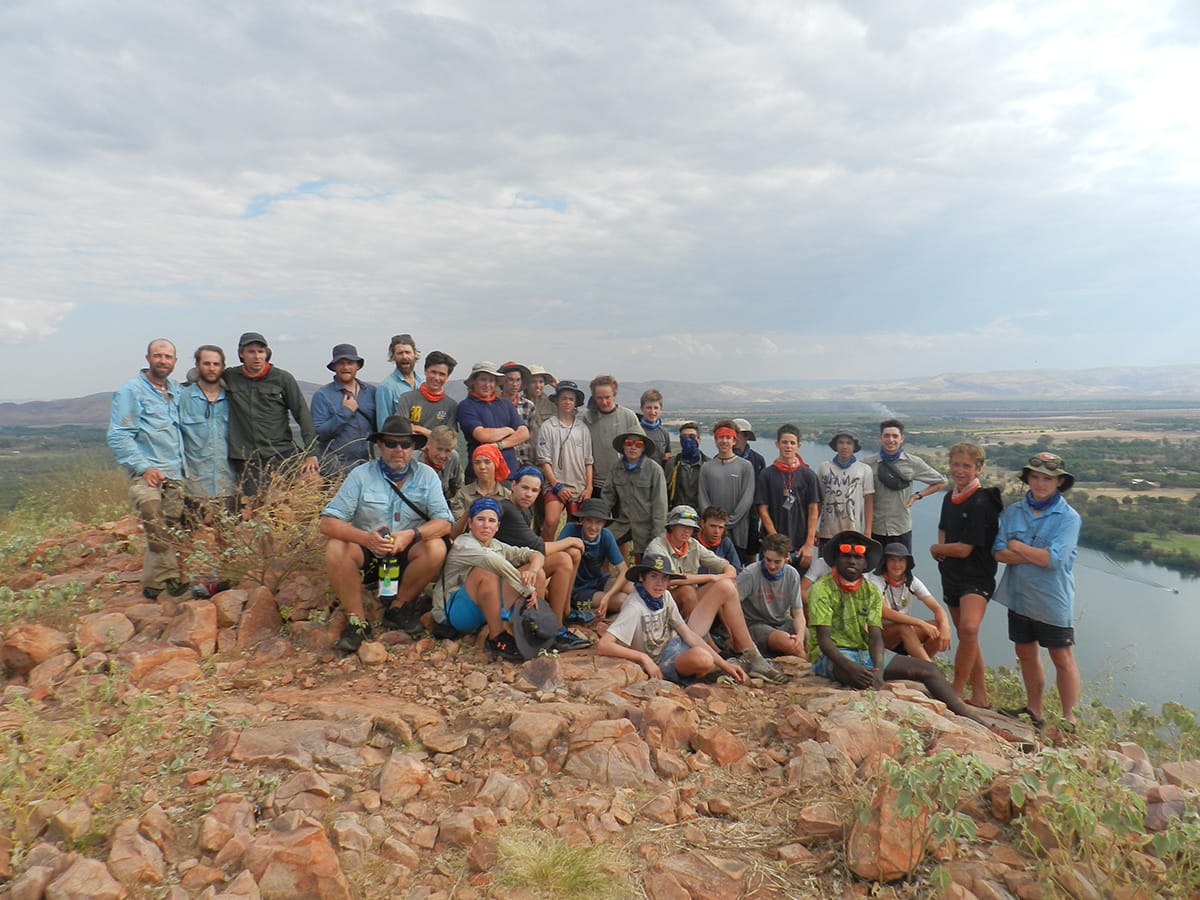 AdventureWorks' professionalism and collaborative nature have seen us work together to develop a model that works especially for our College and our context. What initially began as a program for Year 9 students is now developing over several year groups to create a cohesive and continuous program.  Adventure Works' programs are practical and experiential, allowing students to learn and develop through discussion, real life experiences and reflection. Their facilitators are very well trained, and adept at talking to young people at their own level. They create atmospheres and environments that are safe and comfortable for students – both physically and emotionally. One of their biggest assets is their willingness to evaluate and discuss openly the process and programs they implement – they are constantly looking for ways to further improve and develop what are already amazing programs.
"Dear Scottie, Mary and the AdventureWorks Team,

Thank you so much for making our Rite Journey Abyss camp a tremendous experience for both students and staff. Our young men, although exhausted, have had nothing but great things to say about the impact the camp had on them.  They were grateful for so many opportunities presented  to them.  Opportunities such as:

The ability connect with their peers in an environment outside the classroom.
Sharing opinions and areas of their lives in a safe way with 'blokes who get them' (direct quote)
Being pushed beyond their comfort zones.

The students truly valued the way they were encouraged to accept challenge and responsibility rather than being chastised for 'incorrect decisions.'

Your team were fantastic and provided an amazing Into Adulthood experience for our students.  Our staff were very impressed with the way the facilitation of the groups worked and they have all expressed their desire to utilise similar techniques in their own teaching practise.

Thank you for all your efforts in constructing our experience. I recognise it was an enormous feat, especially at this time of year for you all.  I am truly grateful for your commitment to our programme, your knowledge and expertise has been invaluable.  We look forward to using you next year."
What an amazing experience in the Kimberley Region.  Could not speak highly enough of the program and our facilitators Lem and Callum.  Always positive and putting everyone else and their needs first.  It was very hard for that positivity not to be infectious and the whole group walked away with a different outlook on life.

Thank you for a trip we will never forget.
AdventureWorks provided an outstanding experience on our expeditions of Lake Argyle and the Ord River region.

They provided great opportunity for the group to support one another whilst being thousands of kilometres away from their respective homes working together in 34 degree days whilst paddling between 10 to 29 kilometres each day. I would highly recommend Kylie, Mick and the entire AdventureWorks team for any  school or young programs you may plan under your responsibilities with young people.
I want to personally thank both of you for one of the most amazing experiences of my life and the lasting influence you had on us boys, after about 30 hours of editing I have finished the movie to go along with our adventure and I want you two to be the first to see it -thank you very much.
Click below to find out more about our programs.