Good things happen in hard places
We believe that the best things happen when things get tough. In these moments, we are forced into an uncomfortable place which helps us realise how strong and resilient we truly are. This place is where the magic happens. With over 25 years experience in the game, we understand the power of the outdoor environment, and how far we push on the outside to create positive change on the inside.
Cape-to-Cape Expedition

South West, WA
10 – 14-day hiking and adventure journey
Complete the challenge of the longest coastal walk in Australia, by trekking the 135 kms from the Cape Naturaliste Lighthouse in Dunsborough to the Cape Leeuwin Lighthouse in Augusta where the Indian and Great Southern Oceans meet.
Hike and camp along the track of rugged granite and limestone cliff tops, spectacular coastline, ancient Karri forests, magnificent wildflowers, deserted beaches, whales breaching and dolphins playing in bright blue ocean.
Overnight stops along the way add ocean cliff abseiling, kayak and surfing safaris, mountain bike adventures and caving challenges.
5-day hiking and adventure expedition
Complete a shorter journey along the track, including 2 adventure challenges with alternative start and finish points depending on weather and time of year.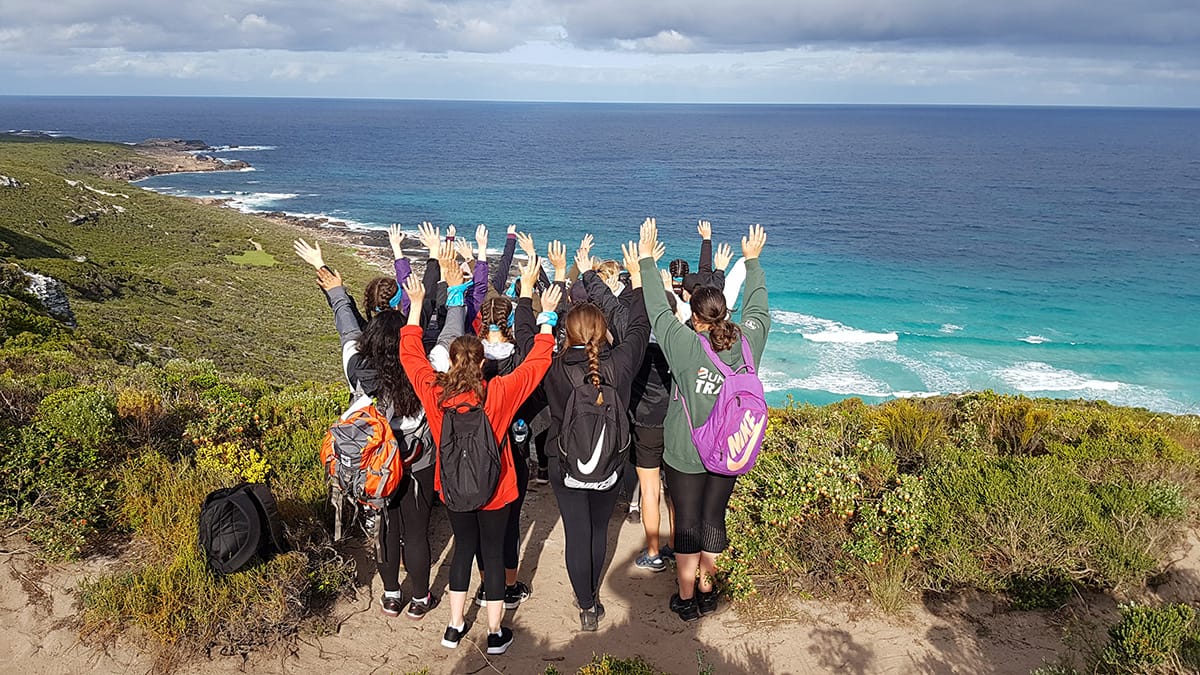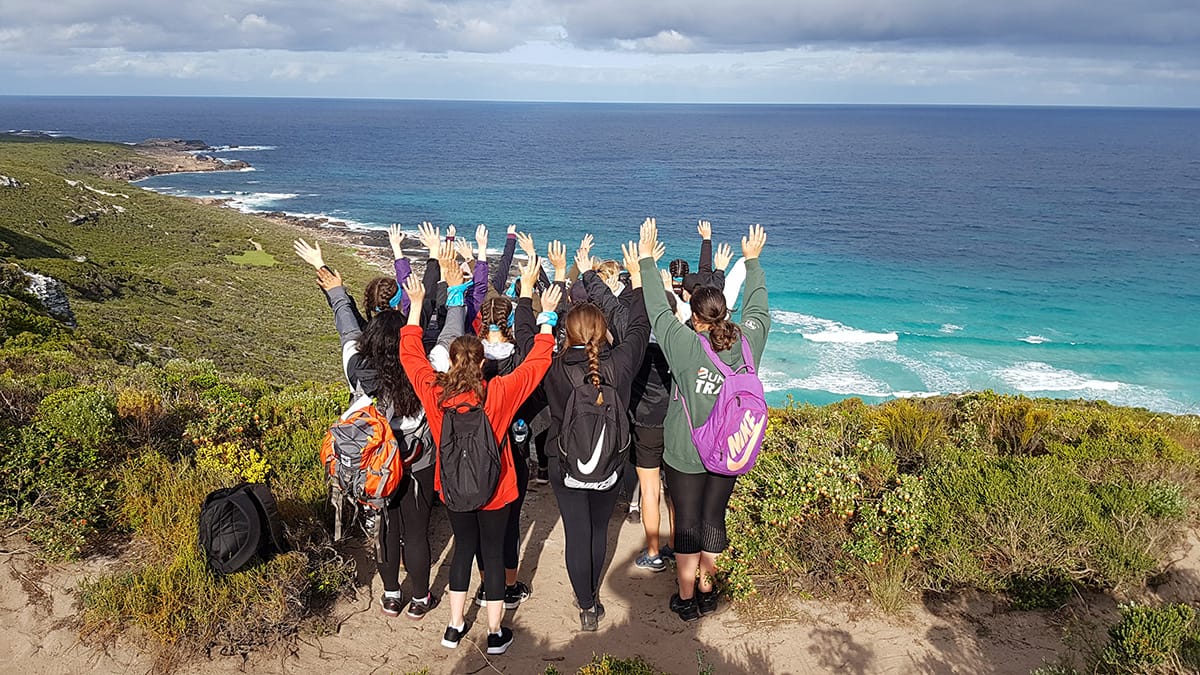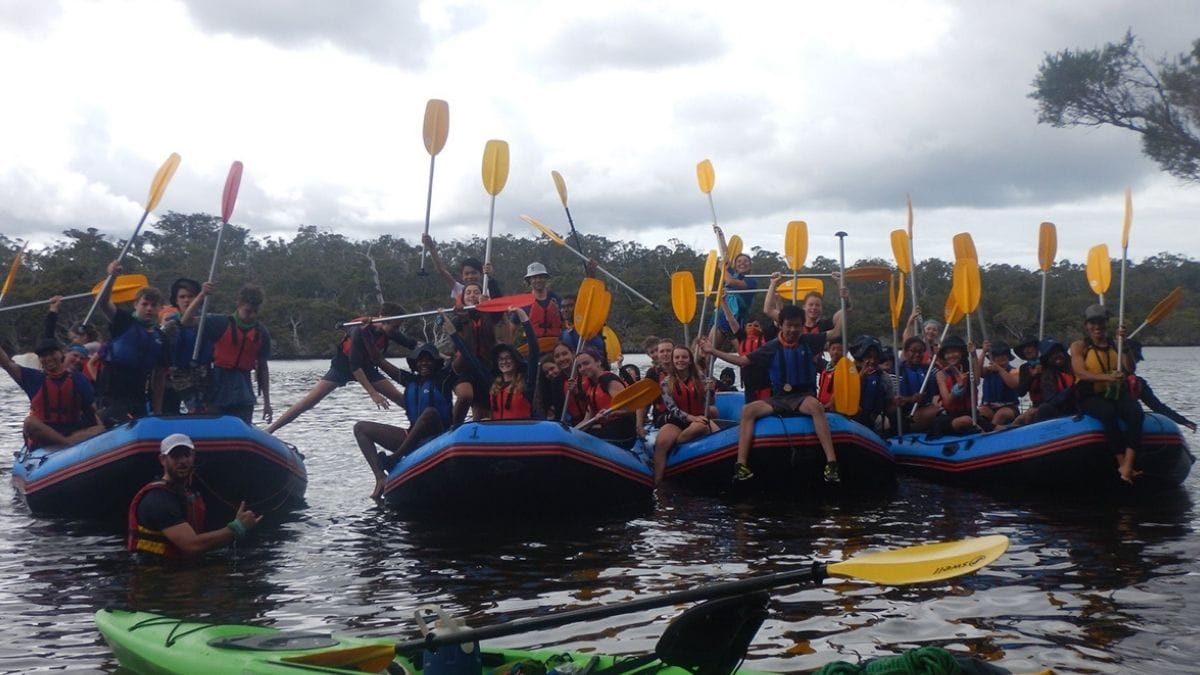 Blackwood River Expedition Augusta

South West, WA
3 – 5 days paddling journey
Building super watercrafts and travelling in kayaks and rafts, participants will journey as a whole group along this spectacular river.
Carrying their equipment and supplies along the way and camping under the stars as they journey from Sues Bridge to the Augusta river mouth.
An awesome opportunity to check out from the shackles of daily life, connect with nature, hear stories of the local history and the significant Aboriginal culture of the mighty Blackwood river.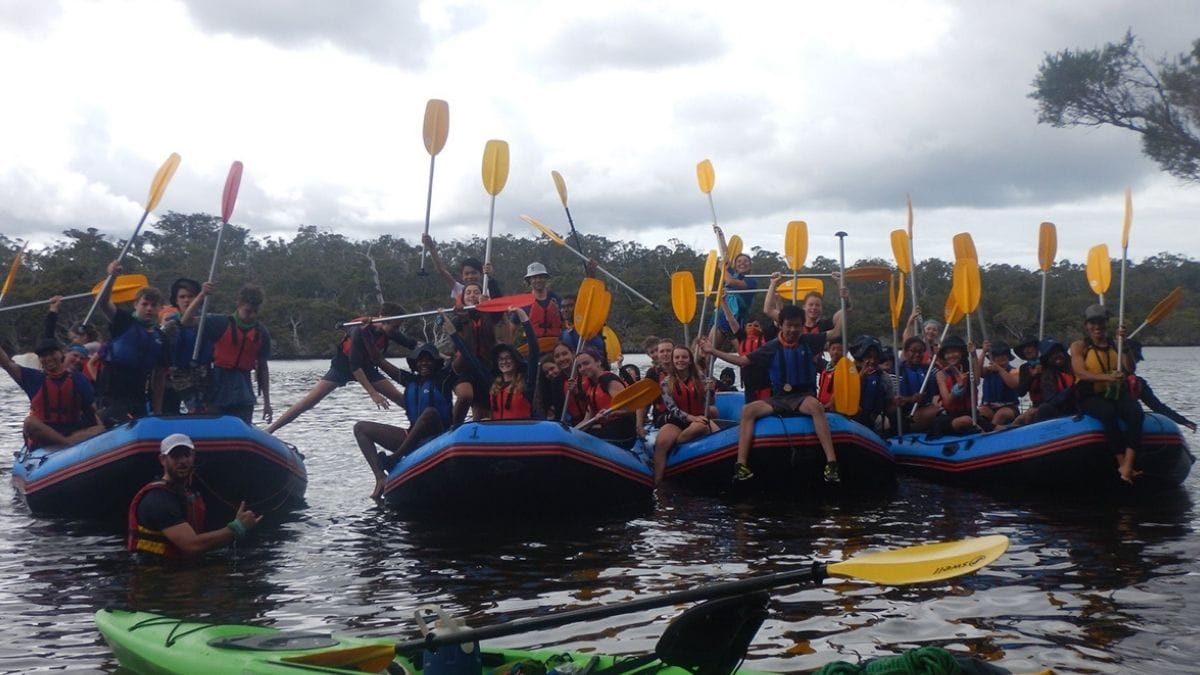 Nanga Mill Adventure Camp Out
Dwellingup, WA
3 – 5 days hiking, paddling and mountain biking journey
Complete a journey through the beautiful forests and rivers of the Dwellingup area, hiking the Bibbulmun Track, mountain bike along the Munda Biddi trail and kayak or raft the Murray river.
Participants will camp in state forest and national park and be self-sufficient as they journey or chose a supported option for equipment and supply drop offs.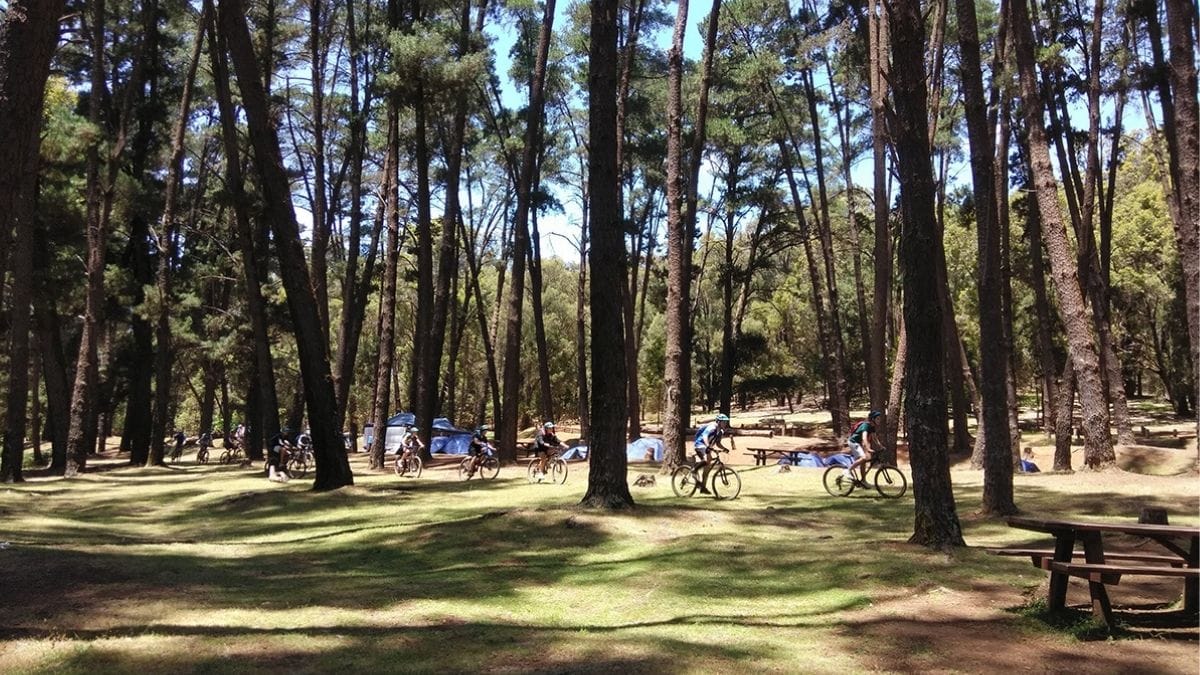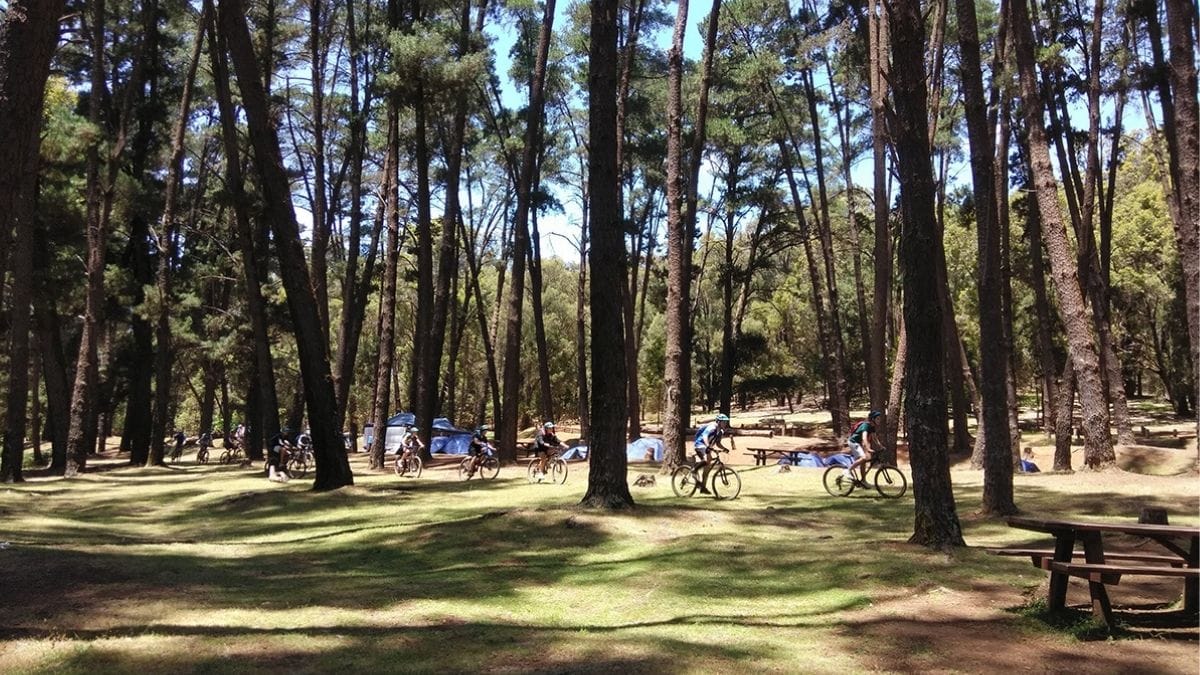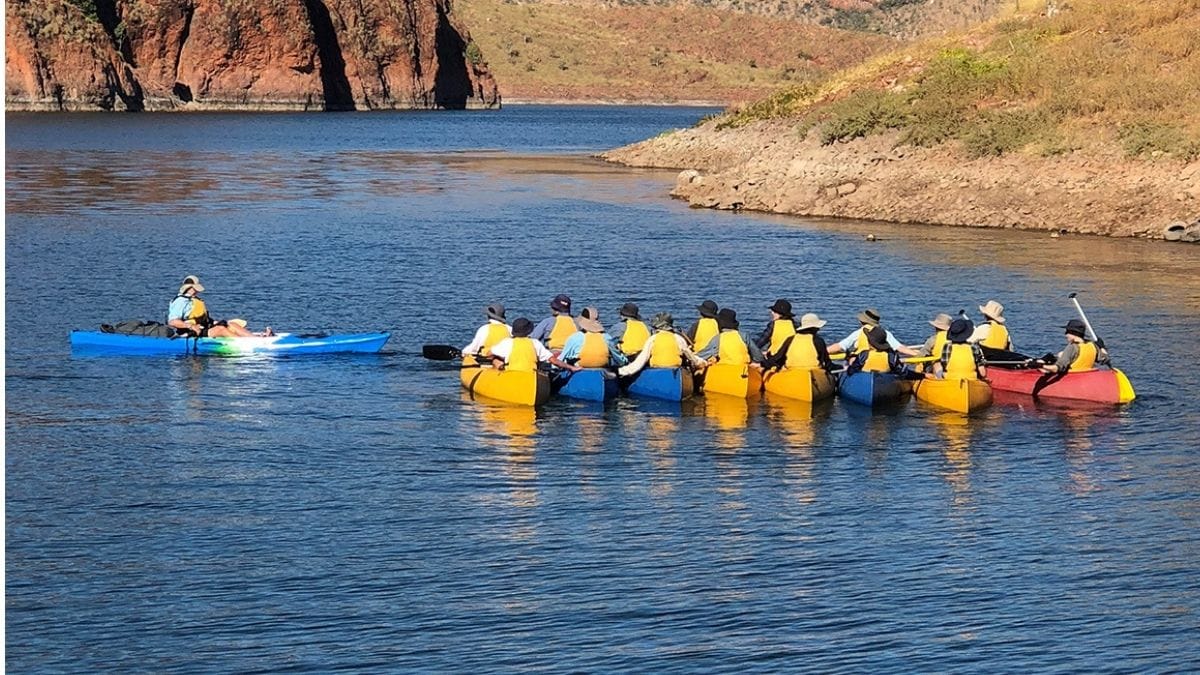 The Kimberley – Lake Argyle and the Ord River
Kununurra, WA
5 – 14 days paddling expedition
In Canadian canoes, journey through the billion-year-old landscape, across the enormous freshwater expanse that is Lake Argyle. Visit beaches and islands brimming with wildlife, be inspired by the colours, tranquillity and isolation, camping under vast star-filled sky's like nowhere else in Australia.
Once over the dam wall, the expedition continues along the lush and fertile water way of the Ord River, with abundant bird life and significant breeding and migrating populations.
Learn about the hydro-electric power and water irrigation schemes, the diamond mine and hear stories about the changes and impact from local and cultural perspectives.
This remote part of Australia provides a landscape and a backdrop for a total immersive expedition that is unique to this region and unlike anywhere else in Australia. This is TRUE WILDERNESS.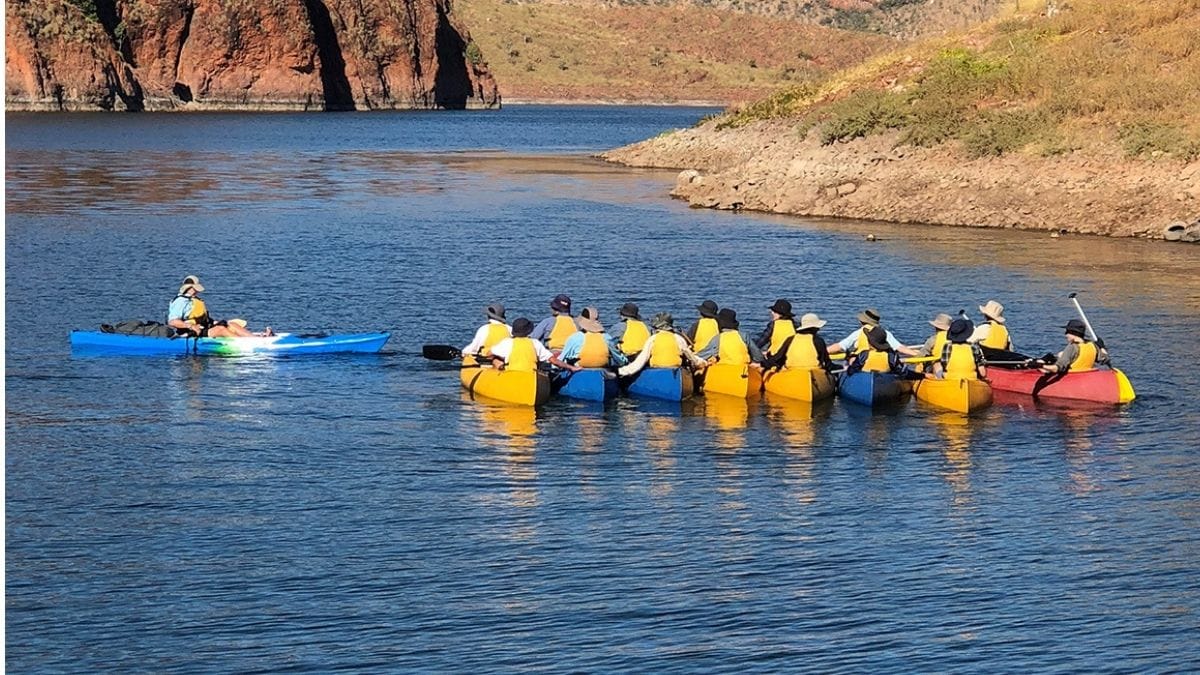 The Kimberley – Carr Boyd Ranges, Lake Argyle and Ord River

Kununurra, WA
7 – 21 Day hiking and paddling expedition
Push the boundaries further by hiking the rugged peaks and cliffs of the Carr Boyd Ranges that surround Lake Argyle. Explore the hidden treasures of deep, cool gorges, waterfalls and beautiful, fern-lined pools before you drop out to the edge of the lake. From here you pick up your canoes and journey around the lake to the dam wall and onto the pristine Ord River for your journey back to Kununurra.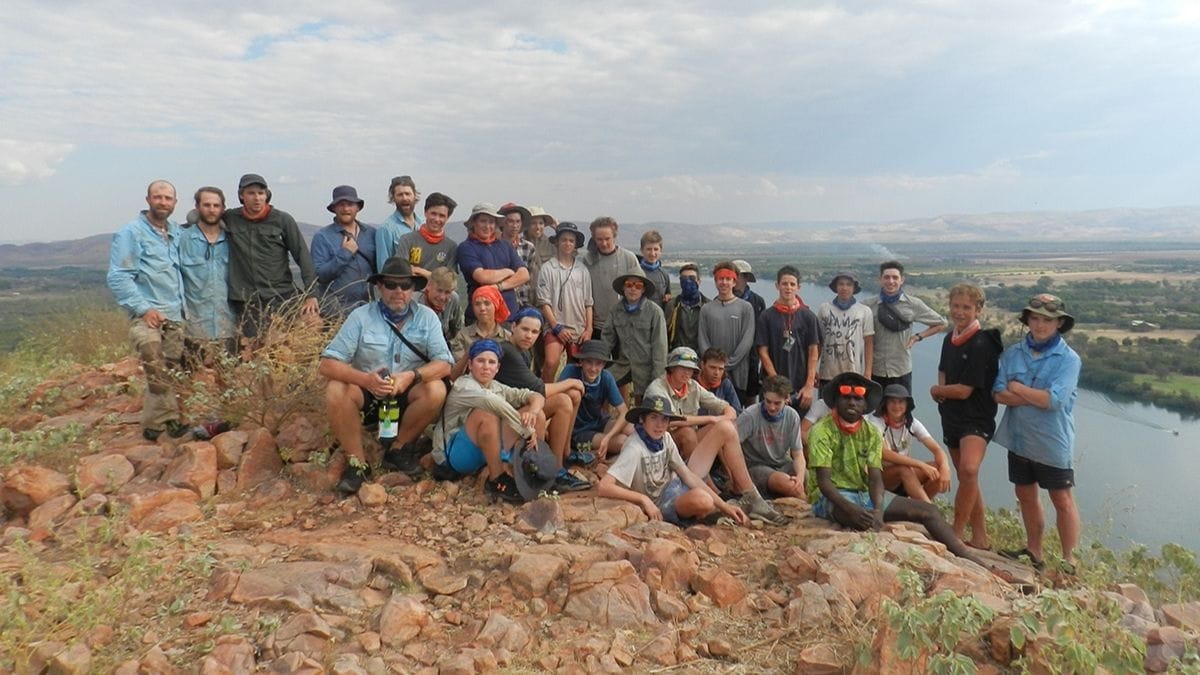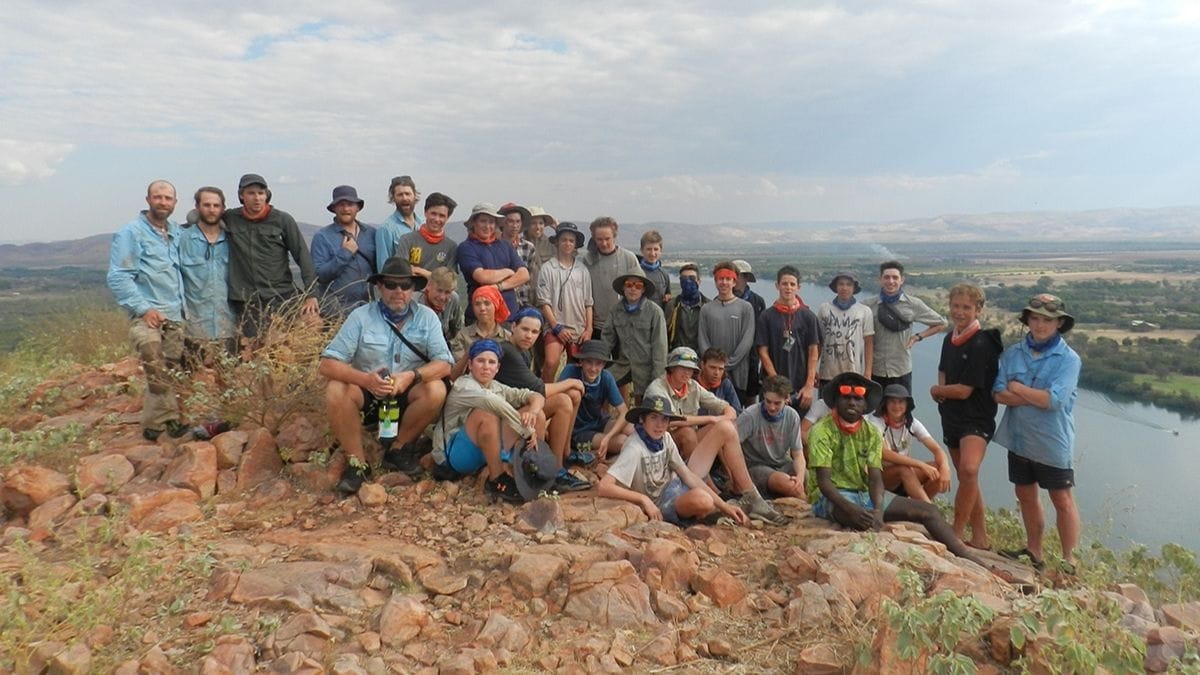 The AW program allows young men and women to discover/rediscover oneself through a fantastic facilitation process. Over the camp journey, students are guided through self and group reflections on top of the challenges of fending for themselves and attempting adventure activities. It is also great as an adult observing to go through the process as well and I find it very enlightening. Great program." – Year 9 PCG teacher, Into Adulthood camp.
– Year 9 PCG teacher, Into Adulthood Camp.
Please leave your contact information and our team will get back to you within 1 business day!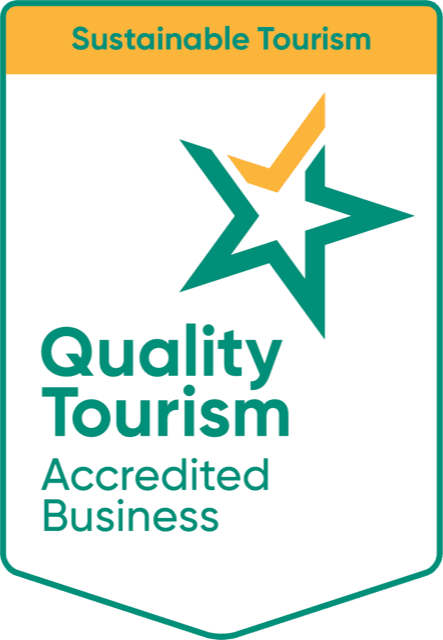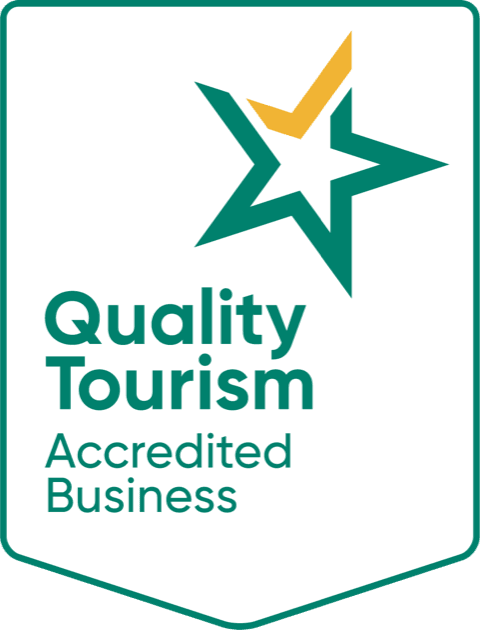 AdventureWorks and its team would like to acknowledge the Traditional Custodians of the land on which we work and live and recognise their continuing connection to land, water and community. We pay respect to Elders past, present and emerging. AdventureWorks further pledge our commitment to increasing understanding and connection to Aboriginal Australians through the work we do with young Australians and as individuals.
AdventureWorks WA
90a Commonage Road
DUNSBOROUGH WA 6281
+61 8 9796 1000