The Into Adulthood Badge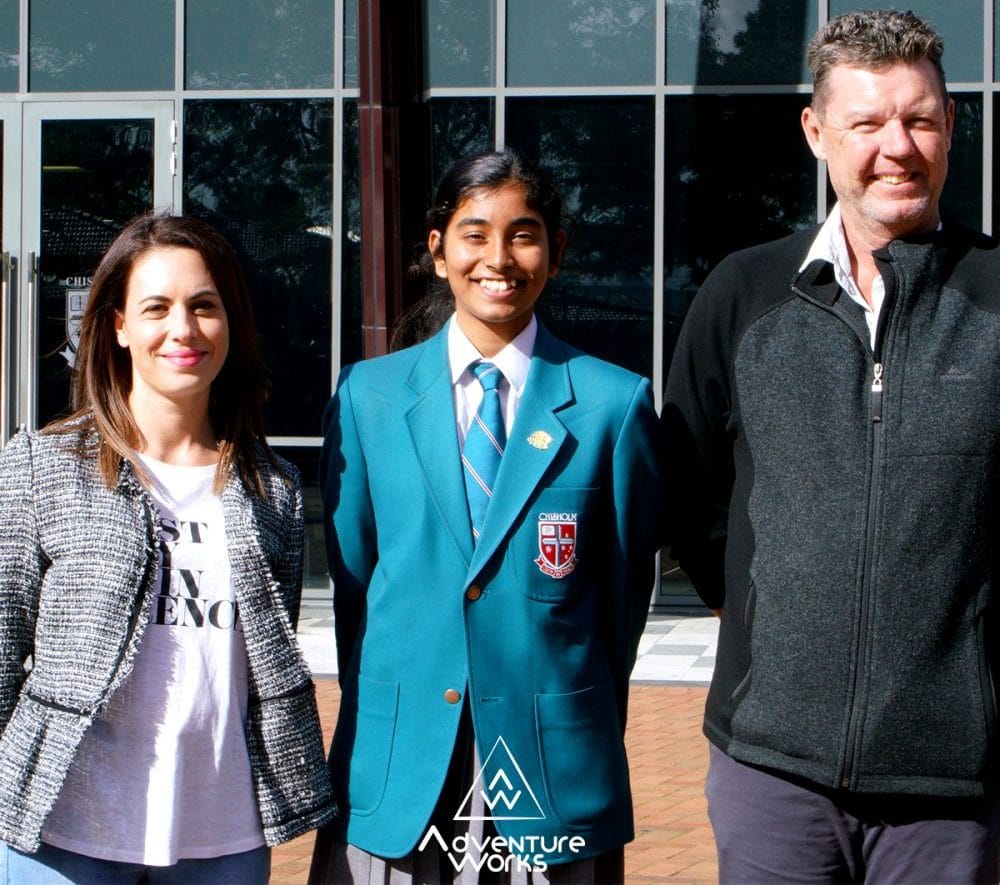 Chisholm Catholic College present students with their Into Adulthood badge to symbolise the beginning of their journey from child to adult.
The school has committed to a whole community approach to guide their young people through this key transition period.
Year 9 student Linusha, pictured here, is the very talented designer of the badge and describes the symbolism used and her hopes for a safe and supported transition into adulthood.
"Border: Circle shape for the border to symbolise unity and how we come together as a year group to listen and be with one another as we undergo the 'Into Adulthood' program growing and learning together.
Bottom banner: The banner has three layers of ribbon to indicate our third year at Chisholm Catholic College. The banner acts as a new chapter of our lives.
Colours: The colours incorporated into the logo are teal, red, white, orange and yellow. It reminds us of our college community and how it shapes each and every one of us into the amazing people we are to become. The Chisholm community revolves around us and will forever be a part of who we are. The colours orange and yellow are symbolic of happiness and the positive experiences we hope to get out of our schooling and our journey into becoming mature individuals. The centre illustration is in the shape of a sun, symbolising the light in our lives. The fire symbolises the Holy Spirit and how it guides us through this journey of growing in Christ – our school motto. The fire also represents how we should have the fire inside of us to be the best version of ourselves and become disciples of Jesus, through the guidance of the holy spirit in which we can draw on in our lives."
For more about AdventureWorks Into Adulthood Programs.
For more about Chisholm Catholic college and their pastoral care Programs.
Christmas can be a uniquely challenging time of year for parents and teens. It only comes around once, so the occasion is loaded with cultural meaning, heightened expectations and emotional turbulence. The good news is that with a little forethought and planning, you can include your teens in the process of reshaping the significance of Christmas, avoid potential conflict, and strengthen your relationship.
Young people from all over the world participate in rite of passage journeys to mark their transition into adulthood. Learn more about how rite of passage journeys are celebrated in different cultures, and what a rite of passage journey looks like.
Social and emotional learning is an important part of a young person's personal growth and development. Read more about what social and emotional learning looks like and how to teach it.
Please leave your contact information and our team will get back to you within 1 business day!