Raising Gutsy Girls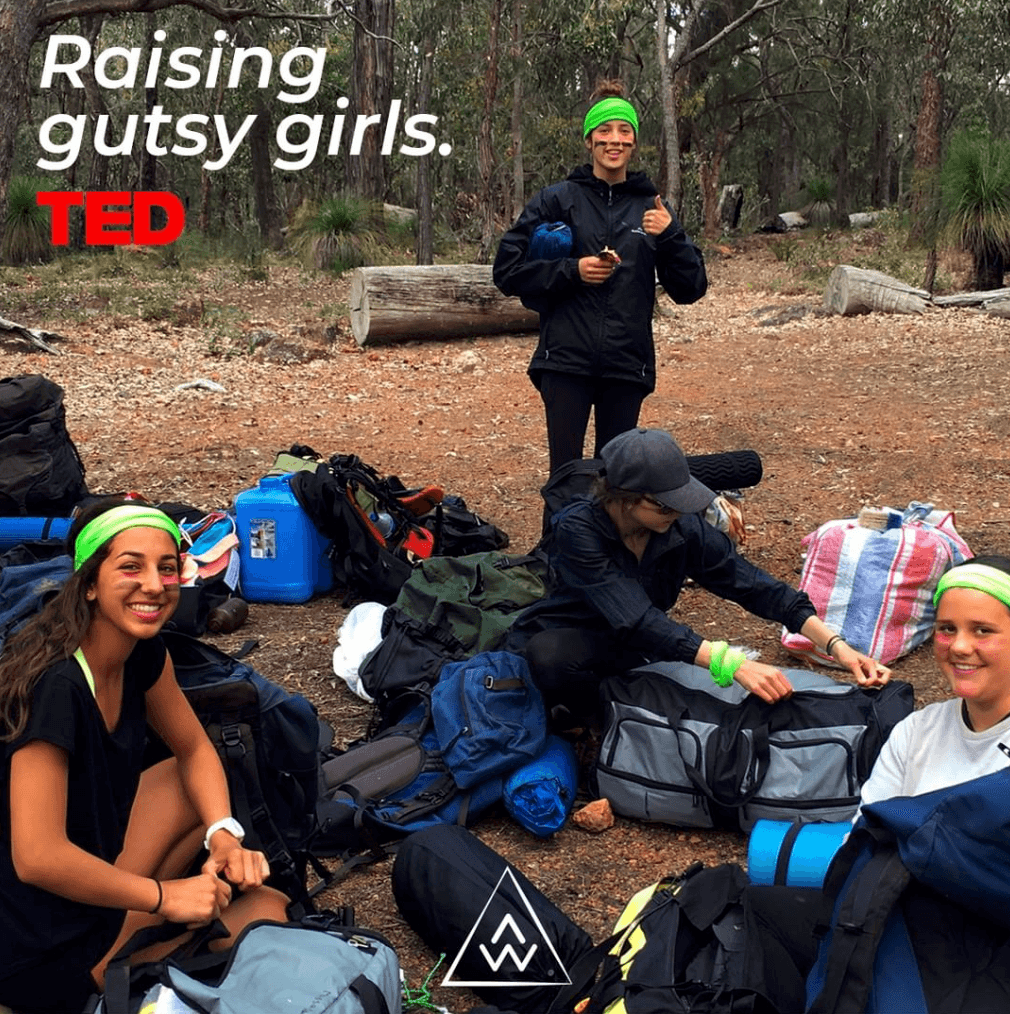 At AdventureWorks WA we support Raising Gutsy Girls through our Rite of Passage program for schools, support young women to have courage, not fear in the face of challenge. We create space to have conversations about what it is to be a young women today and talk about the tools and genius she has for the life ahead of her.
Here is a TED talk discussing raising girls – http://t.ted.com/zCJm0QV
For more information about raising girls and building good young women see our Into Adulthood Programs.
Into Adulthood Programs
Every young person has potential
Every young person has the potential to be an awesome young adult. Sometimes it is clear and sometimes you need help to find the person you want to become.
Our programs provide space to learn, change and grow into your potential.
The journey to adulthood is changing
In our 25 years of working with young people we know things are changing, the pathway to adulthood is becoming increasingly tricky to navigate.
In response we have recreated our programs to meet the changing needs of young people.
All AW programs are underpinned by a Rite of Passage framework with a health and wellbeing focus.
Every adventure is unique
We don't do one-size-fits-all programmes. Using our reputable framework, we have the freedom to tailor the look and feel of every programme.
We work alongside organisations to gain a clear view of success and then make sure we deliver it.
If you don't find what you are looking for on our website give us a call and we can work with you.
adventureworks
Chisholm Catholic College present students with their Into Adulthood badge to symbolise the beginning of their journey from child to adult. The school has committed to a whole community approach to guide their young people through this key transition period. Year 9 student Linusha, pictured here, is the very talented designer of the badge. Read on to learn about the symbolism in the badge.
adventureworks
We are excited to launch our new Rite of Passage program, a 12-month eLearning program. An interactive health and wellbeing program for students and teachers. In this article How To Help Young People Transition Into Adulthood, Betty Ray highlights some of the key ways that as a whole community we can support young people!
adventureworks
We have experienced for many years the value of travel experiences. Most notably how this life-changing opportunity can enhance maturity, confidence, and independence in young people. Read on to hear from Scottie Wood from AdventureWorks and Robbie Watson, a senior Nykina man. Please leave your contact information and we will get back to you shortly!
AdventureWorks WA
90a Commonage Road
DUNSBOROUGH WA 6281
+61 8 9796 1000