TEEN ADVENTURES FOR ANYONE UP TO THE CHALLENGE.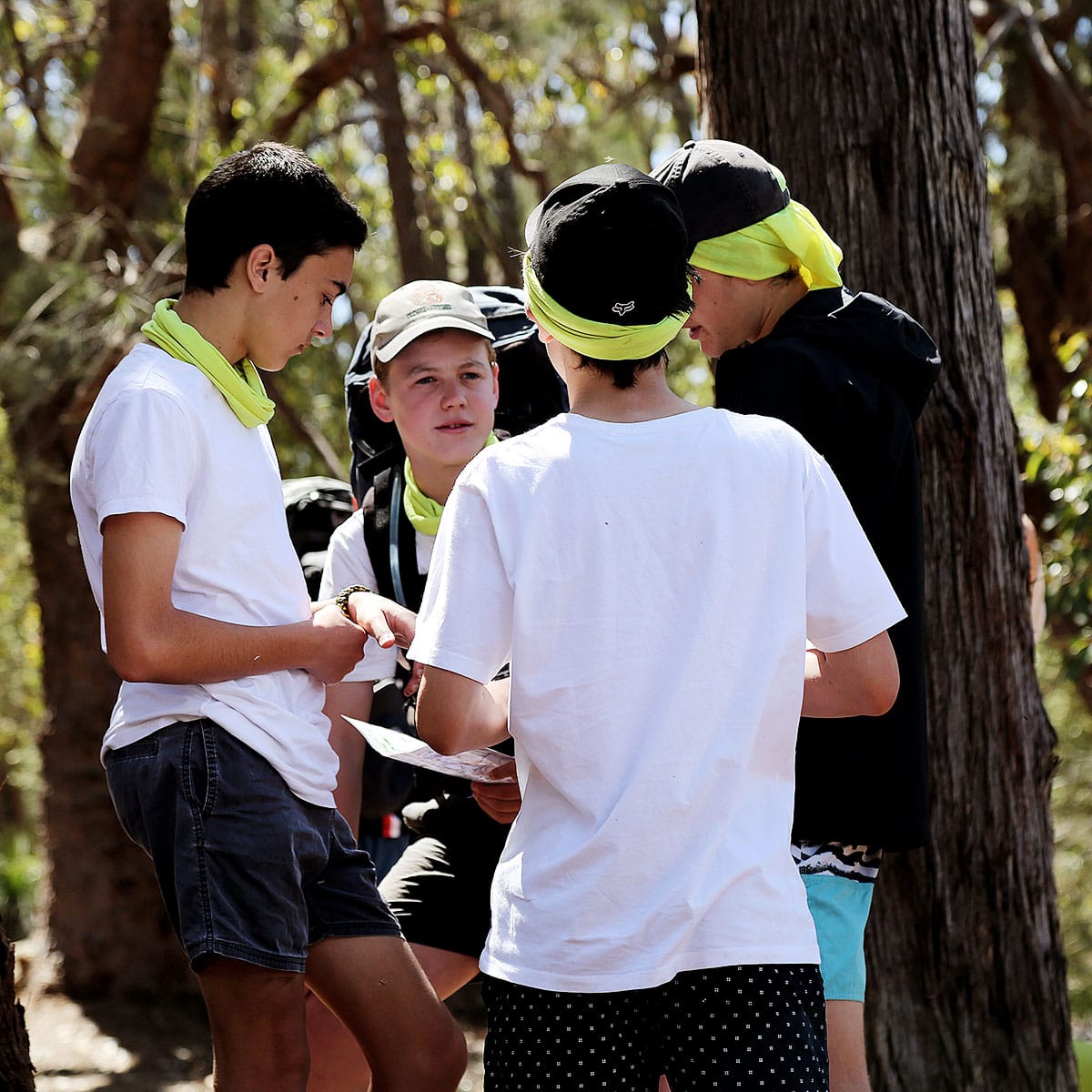 KNOW THE LIMITS, LOVE THE LIMITS.
Every young person has the potential to grow into a great adult, but we're no fools, we know the pathway to adulthood is a tricky one to navigate these days and it can be very easy to feel un-brilliant at times.  Luckily, we are experts at using challenge and adventure to re-connect you to your brilliant.  Because we all deserve to be connected to the part of us that can move mountains (yep, you too).
This is why we have designed two unique adventures just for you, the younger legends of our community. Our IMPACT Leadership Camp and our Into the Wild Adventure will see you ditching your school desks and homework for challenge and adventure, all while enjoying the surrounds of the beautiful West Aussie bush. Our fearless leaders will guide you on a journey that sees you lean into the challenge (not the whinge) and build connections with yourself and your fellow tribe members.
Our IMPACT Leadership Camp is for those of you keen to grow your leadership and mentoring skills. Make no mistake though, this is no ordinary leadership program. Our tribe leaders will challenge and inspire you to learn more about what it means to be an effective leader in your community. You will be encouraged to push boundaries, take risks and live the challenge, all while learning how you can connect with the strengths that will help you reach your potential.
Our Into the Wild Adventure is for the next generation of risk-takers who get excited by the thought of living the challenge.  Our Into the Wild camps will take you on a unique journey, pushing you physically and mentally in the stunning West Aussie bush.  Take some time away from the pressures of daily life and join us for an adventure you will never forget.  Be warned though, there is a high chance that you will return home with a bunch of new mates and a slight obsession with campfire yarns.
On our adventures, we promise to:
Challenge you to take risks

 

Connect you with a tribe of legends

 

Help you discover how fun it is to swap Fortnite out for campfire yarns about shit that matters (seriously, trust us on this one)
We promise NOT to:
Send you to bed at 8pm
Give you any homework
Make you sit an exam at the end of the camp
[fusion_events cat_slug="impact-leadership-mentor-training,into-the-wild" number_posts="8″ columns="2″ picture_size="cover" hide_on_mobile="small-visibility,medium-visibility,large-visibility" class="" id="" /]