Outdoor Education Examples: Student Wellbeing in the Kimberley
The life of a young person in the 21st century is filled with busy schedules, an abundance of technology, and a variety of distractions and pressures – all vying for focus and attention at the same time. With all of this in mind, how can young people possibly find the time to slow down and focus on what really matters? Outdoor education examples, such as those in the Kimberley, are a good place to start.
Connecting with the outdoors is a meaningful way to give young people the time and space to forge stronger connections with themselves, nature, and their community. All of which contributes to their health and wellbeing, as well as the wellbeing of the community as a whole.
In Australia, we're fortunate to have incredible natural experiences right on our doorstep. There are an abundance of opportunities to teach young people in an outdoor education setting. Just one of these outdoor education examples, is an expedition in WA's Kimberley region.
In this blog, we'll take a look at four ways an expedition in the Kimberley can help equip young people with the tools and skills to build their resilience and social and emotional skills, so they can confidently navigate the journey of their own lives.
1. Embracing WA's natural environment

Growth flourishes in the outdoors, and the remote wilderness of the Kimberley is the perfect classroom setting for learning in the outdoors. As well as being a stunning and impressive stretch of the Western Australian landscape, the Kimberley lends itself to ample opportunities for teamwork, group challenges, and environmental stewardship experience.
For students who don't get to spend much time in the outdoors, it's a great opportunity to learn to understand and identify ancient flora and fauna home to our beautiful Western Australian environment; understand the history of place; and experience a spectacular display of natural light under the big Kimberley night sky – all without the distractions of technology.
The opportunity to travel across the expansive pristine waterways of Lake Argyle and the Ord River is also a chance to enjoy dedicated space and time to soak up the natural wonders of our world and give perspective to everything nature can teach us.
2. Expedition and opportunity

The path to developing great leadership skills is often forged through resilience, and critical thinking and problem-solving skills for students are an important part of this journey.
Giving young people an opportunity to build these skills early is critical to the strong development of social and emotional wellbeing. And while student leadership in schools is an important focus for education, expeditions, in particular, are about living the challenge and learning how to step into true leadership – for both the self and the community.
Expeditions provide a safe and challenging context for learning in the outdoors, where students can learn to recognise and nurture lifelong skills through practical ventures and student wellbeing activities such as paddling, hiking, bush survival, camp cooking, and sustainable living practises.
Traveling the Ord River and camping in eco camps dotted along the river is an experience of a lifetime, and the perfect opportunity to push personal barriers of resilience. Students can also hike the Carr Boyd Ranges and explore gorges and waterways, develop skills in navigation, and learn how to build a campfire.
3. Cultural experiences of a lifetime

Connecting with culture has a significant impact on understanding and appreciating the importance of community.
Through expeditions in the Kimberley, students are given the chance to connect to culture and the land through stories. Likely for some students, this may be the first time they get to be immersed in the Kimberley community and hear stories of local Aboriginal peoples, see 17,300-year-old rock paintings, go on bush tucker walks, and visit local art galleries.
Students can learn how to contribute to developing sustainable projects and businesses in remote and regional communities, undertake service projects and give back in meaningful ways, build lifelong connections, and develop sustainable living skills.
4. Fostering focus with immersion

Immersion is an opportunity for self-focus, and to reflect on capabilities, seek support, and become part of a close team. Being 'immersed' is about experiencing something beyond the surface level, and outdoor learning in the Kimberley is a perfect example of how immersion can translate to a deeper and more meaningful experience.
Immersion is best facilitated when treated as a dedicated experience separate to the everyday, and usually involves about 12 days of decompression to allow students to become more comfortable and familiar with where they are, and normalise the challenges of the expedition.
By dedicating time and space to being fully present, students can focus on their experience in a more meaningful way, and absorb everything that learning outdoors in the Kimberley has to offer to help build a better connection with themselves, nature, and community.
The result…

A well-designed, research-driven outdoor education program serves a hugely important purpose: to foster student wellbeing and ensure that our young people are developing the social and emotional skills they'll need to transition into adulthood.
If you're an educator with an interest in one of our expeditions, feel free to get in touch with us for a chat.
Christmas can be a uniquely challenging time of year for parents and teens. It only comes around once, so the occasion is loaded with cultural meaning, heightened expectations and emotional turbulence. The good news is that with a little forethought and planning, you can include your teens in the process of reshaping the significance of Christmas, avoid potential conflict, and strengthen your relationship.
Young people from all over the world participate in rite of passage journeys to mark their transition into adulthood. Learn more about how rite of passage journeys are celebrated in different cultures, and what a rite of passage journey looks like.
Social and emotional learning is an important part of a young person's personal growth and development. Read more about what social and emotional learning looks like and how to teach it.
Please leave your contact information and our team will get back to you within 1 business day!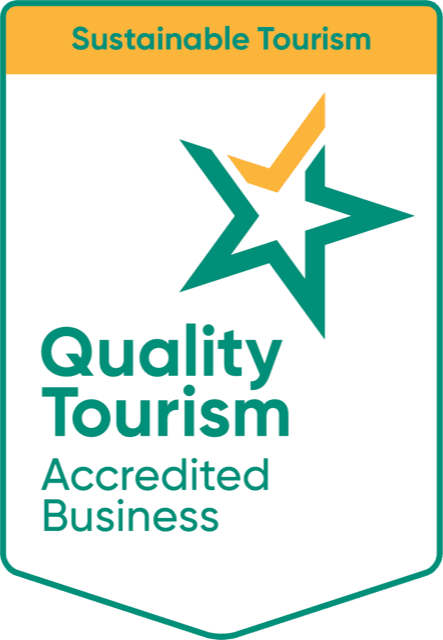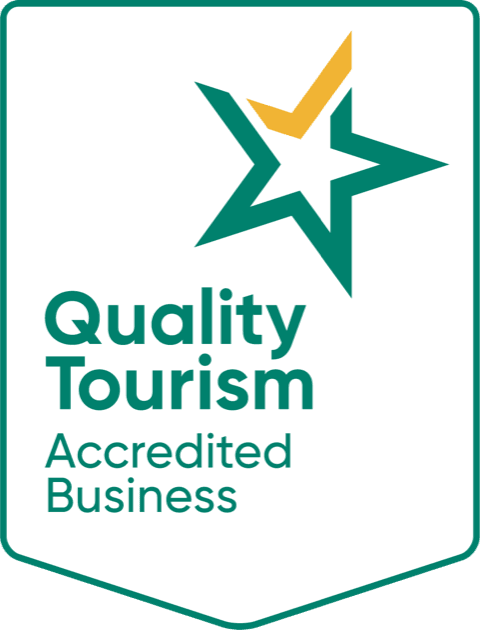 AdventureWorks and its team would like to acknowledge the Traditional Custodians of the land on which we work and live and recognise their continuing connection to land, water and community. We pay respect to Elders past, present and emerging. AdventureWorks further pledge our commitment to increasing understanding and connection to Aboriginal Australians through the work we do with young Australians and as individuals.
AdventureWorks WA
90a Commonage Road
DUNSBOROUGH WA 6281
+61 8 9796 1000